BVI 2005
...a bit of history....
When I lived in Friendswood (1976-1994) I had neighbors who were avid sailors. They had a 35' sailboat in nearby Galveston Bay. Almost Every October they would invite 3 other couples to join them for two weeks sailing in the British Virgin Islands. Ed and AnnaMae would rent a 'barebones' sailboat...each couple would bring assigned food for the group, to last the two weeks. We flew down together on American Airlines and would enjoy two weeks of glorious sailing.
In 2005 the boat was a 48' with 4 cabins below. We all took turns with the cooking and the cleaning. During the time, Ed sailed to the numerous ports around BVI....and once anchored over the sunken mail ship so that we could snorkel over the wreckage, which is in about 30' of water.
Here are a few of the characteristic pictures of our adventure....
Here is a pic of our boat....
Here is a pic I took from the bosun's chair...almost at the top of the mast.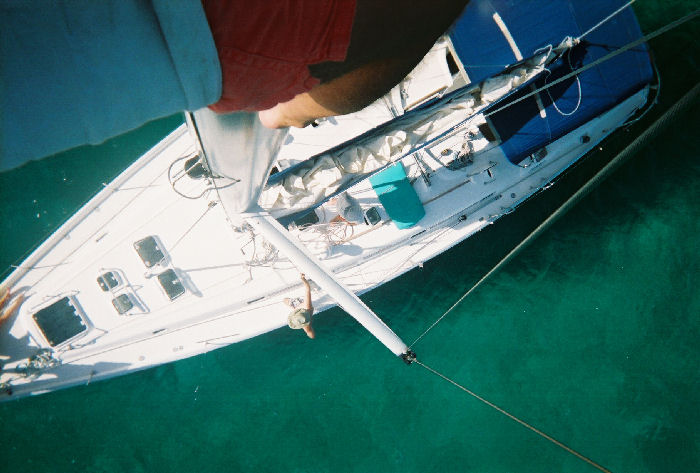 Here is a pic of Gail, sitting on the rocks at one of the beaches.
In my snorkling, I found a live trumpet triton. Of course, I released it and hoped that it continued to live a long life.....
This is the crew, taken on our deck at Covey Trails at the 'after-trip' party.
It was a great adventure.